Music Active Voice Instructors
Westmont Voice Instructors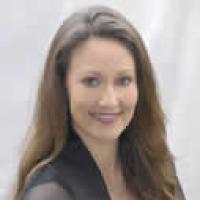 Dr. Nichole Dechaine, Voice
Nichole Dechaine currently teaches private voice lessons at Westmont College. She graduated from the University of Redlands and earned her master's degree and doctorate from UC Santa Barbara, where she taught for six years. Dechaine is an active performer with UCSB, Opera Santa Barbara, the Music Academy of the West, the Amherst Early Music Festival Baroque Academy in Connecticut, and numerous local ensembles including Vocal Scholars, Santa Barbara Quire of Voyces and the Santa Barbara Choral Society. She also sings at All Saints'-by-the-Sea Episcopal Church.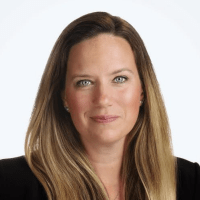 Christine Hollinger, Voice
Christine Hollinger is an active performer and teacher in Santa Barbara's musical community and has joined the Westmont College faculty as an adjunct voice instructor. Christine graduated from Southwest Minnesota State University and earned her Master of Music degree from University of California, Santa Barbara.

Over the past few years, she has made many appearances as soprano soloist with the Santa Barbara Master Chorale most recently in Haydn's The Creation under the direction of David Torres, and under the direction of Dr. Steve Hodson in works including the Verdi Requiem, Bach Mass in B Minor, and Mendelssohn's Elijah. She has also soloed in the Mozart Requiem with the Santa Ynez Valley Master Chorale under the direction of Chris Bowman. Christine served as a soprano section leader for the Santa Barbara Choral Society, and with the Santa Barbara Symphony Chorus in performances with State Street Ballet. On the recital stage, she premiered the comic mini-opera Big Brains (dot) Com by the late Santa Barbara composer, William Ramsay, as well as many of his original songs for soprano and piano.

Christine is also a choral director of the Music Academy Sing! children's choral program and loves singing with The Adelfos Ensemble, a local chamber choir, Opera Santa Barbara, and with the Chancel Choir of First Presbyterian Church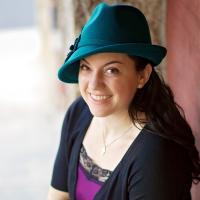 Christina Jensen, Opera
Christina Jensen, Stage Director, Dramaturge, and Playwright, thrives on the multifaceted challenges of telling stories. She explores the struggle between the emotional aspect of theatre and the cold logic of drama. Balancing these two opposing sides, as a director, she crafts beautiful and believable theatrical experiences.

She creates conceptional productions that encourage new audience members to appreciate live performance, while at the same time adding details that intellectually stimulate those familiar with the art form. Staying true to the original source material is one of Christina's goals when approaching a new project. In this manner, she brings a new voice to the production history while staying true to her dramaturgical roots. 
After graduating from Westmont College with a double major in Music and Arts Criticism, Christina earned her M.F.A. in Dramaturgy from the American Repertory Theater/Moscow Art Theatre Institute for Advanced Theatre Training at Harvard University. While there she learned from world- renowned directors and worked with professional and student actors. She participated in several world premieres of new works as well as new productions of classic literature. During her study abroad in Moscow, she not only gained familiarity with the Russian language and culture, but also gained an appreciation for the creative soul of Moscow. 
Christina has directed throughout Southern California. She has been a guest director for the University of California, Riverside, the Resident Stage Director of Redlands Opera Theatre, Stage Director for Independent Opera Company, and Stage Director/Playwright for FCC Players. The Tender Land will be her second collaboration with Westmont's Music Department. Her directorial credits include The Elixir of Love, Carmen, Gianni Schicchi, Faust, Eugene Onegin, Don Giovanni, HMS Pinafore, Amahl and the Night Visitors, Roméo et Juliette, Così Fan Tutte, Aleko, Pygmalion, Die Fledermaus, The Snow Maiden, The Tempest, and The Secret Garden.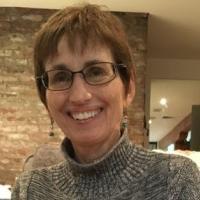 Kathleen O'Brien, Voice
Mezzo-soprano Kathleen O'Brien has been a soloist with the San Diego Pops, the San Diego Chamber Orchestra, the San Diego Master Chorale, the La Jolla Symphony and sung a variety of roles with the San Diego Opera and the Hawaii Opera Theater. She graduated from Oberlin College, studied with Jennie Tourel while at Juilliard, and completed her Master's in Music at Cal State, Fullerton. She is the Director of Music at St. Patrick's Church in Carlsbad. She is delighted that many of her voice students at MiraCosta have transferred to four-year colleges and are growing both vocally and musically.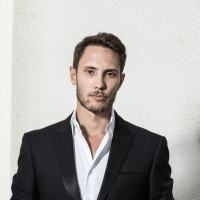 Colin Ramsey, Voice
Chinese-American Bass, Colin Ramsey, has become known for his "majestic, rotund, ravishing bass" (Opera Today). This year, he returns to San Diego Opera to sing Betto in Gianni Schicchi as well as to Opera Santa Barbara to debut Hunding in Die Walküre and Escamillo in Carmen. Mr. Ramsey's career has brought him to stages across the globe including the Santa Fe Opera, Festival Lyrique en Mer in Belle-ile, France, Opera San Jose, Seattle Opera, Austin Opera, Sarasota Opera, Pensacola Opera, and Opera Idaho. His repertoire encompasses many roles including Capulet in Gounod's Romeo and Juliet, Cadmus/Somnus in Handel's Semele, Colline in La bohème, Fafner in Das Rheingold, Guglielmo in Così Fan Tüte, Leporello in Don Giovanni, Figaro in Le Nozze di Figaro, Don Basilio in Il Barbiere di Siviglia, Alidoro in La Cenerentola, and Reverend Hale in Robert Ward's The Crucible.

Mr Ramsey's concert performances include solo engagements with the Los Angeles Philharmonic, Pacific Symphony, St. Paul Chamber Orchestra, and La Jolla Symphony. Performing as soloist in Verdi's Requiem, Dvorâk's Stabat Mater, Bach's St. Matthew Passion, Rossini's Petite Messe Solennelle, Handel's Messiah, Faurè's Requiem, and Brahms Requiem. This summer, he made his recital debut with the Hawaii Chamber Music Festival.

Mr. Ramsey has completed residencies with Santa Fe Opera, Wolf Trap Opera, Des Moines Metro Opera, and others. He is a winner of the Pasadena Opera Guild Competition, a Regional winner in the Metropolitan Opera Laffont Competition and an Encouragement Award winner in the George London Foundation Competition.

Mr. Ramsey currently resides in Santa Barbara, CA

cramsey@westmont.edu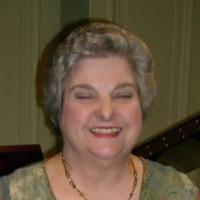 Sara Rockabrand, Voice
Sara Turner Rockabrand has enjoyed an active career as a performer and teacher. She will join the Westmont College faculty as an adjunct voice instructor in fall 2011. She is a graduate of Westminster Choir College, where she studied voice, choral conducting and piano, and earned degrees in both Music Performance and Music Education. She pursued master's level work at Westminster Choir College, the University of Utah, and Southern Illinois University, as well as studies in historic dance at Stanford University. Her performing experience includes solo recitals, oratorio work, and church soloing, as well as choral performances with The New York Philharmonic, the San Francisco Symphony and other orchestras. In 2008 she performed on a program at Steinway Hall in New York City. While serving as a teacher in the Princeton, New Jersey Public Schools from 1962-66, she co-authored the first comprehensive vocal music curriculum for the district. She continues to serve as a consultant for Kodaly and Suzuki-based programs in music education, as well as in historic dance. Mrs. Rockabrand served as a voice teacher and vocal coach at Ball State University from 1969-1974, and at Principia College from 1975 to 2010, where she chaired numerous junior and senior voice recitals. Her students have gone on to complete successful graduate degrees at major universities, and many are pursuing careers as professional singers and teachers. Together with her husband Bob she has lectured and performed in England, Germany, Austria, India, and Hawaii, presenting both classical recitals and Broadway-style productions. They also received the Alumni Merit Award from Westminster Choir College in 1996 for excellence in teaching.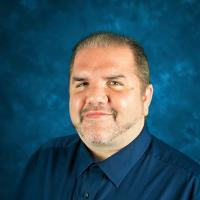 Chad Ruyle, Voice

Chad Ruyle, tenor is an active collegiate vocal instructor, and performer. Chad has been on the music faculty of Allan Hancock College in Santa Maria since 2018, where he is a professor of vocal music and teaches voice classes. He is also on the faculty of Cuesta College in San Luis Obispo, where he teaches applied music, and a class through community education, Musical Theater Vocal Workshop. Mr. Ruyle has also been a mentor instructor with the Santa Barbara Arts Fund since 2019. Chad received his Bachelor of Music in Vocal Performance from California State University, Fullerton, and his Master of Music in Vocal Arts from California State University, Northridge. Chad is an avid performer and has performed with many groups across the Central Coast including, Opera San Luis Obispo, Central Coast Gilbert, and Sullivan, San Luis Obispo Master Chorale, Central Coast Follies, and Cal Poly Early Music Ensemble to name a few. Chad was a featured soloist at the First German UMC (Christuskirche) in Glendale, California, and at St. Benedict's Episcopal Church in Los Oso, California. He has been a featured soloist at the Bach in Mission program in San Luis Obispo. It is Chad's instructional goal to share his passion for singing and performing with all students who want to express themselves through song.