Parents & Families Parent Orientation
Congratulations and welcome to Westmont! As a family member of a newly admitted student, you have played a very important role in your student's acceptance. We encourage your continued role in the development and transition that will take place over the next four years of your student's life. 2020 Parent Orientation will be held August 27-28.
Registration for Parent Orientation 2020
will begin in July 2020.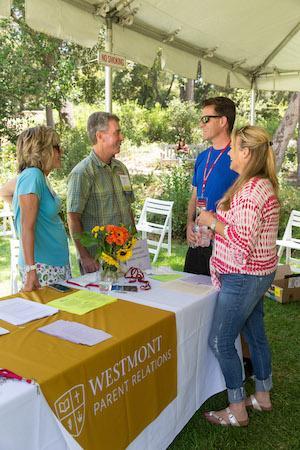 The Parent Orientation program is created specifically for parents, with input from past participants. This program is intended to inform you of important information about services and programs that will help your student succeed at Westmont, and to address transition issues for the student and those who are important in the student's life.
You can view the complete schedule for Parent Orientation 2019 both online and by downloading the Guidebook app called Westmont Community Guide. (available in iOS, Android and Web platforms). This will serve as your primary guide to Parent Orientation and beyond. Review the parent schedule and click the + sign to add events and sessions of interest to "my schedule." You may also wish to explore the FAQ link and your student's orientation schedule in the guide. All parent sessions and events are included in your registration fee.