Theatre Arts Scholarships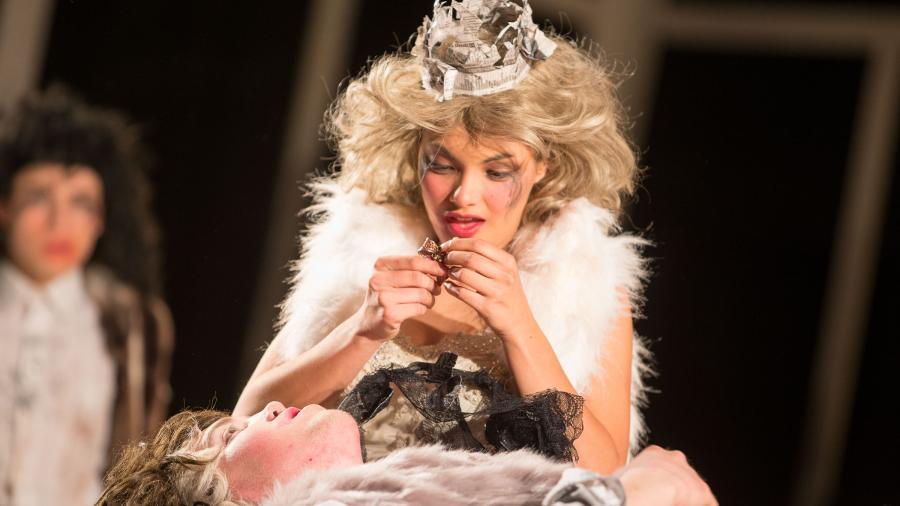 THE SCHOLARSHIP DEADLINE IS APRIL 15, APPLY TODAY!
Westmont Festival Theatre is pleased to award scholarships on an annual basis. Priority is given to accepted applicants and continuing students.
The dollar amount of your award may vary based on your merit and placement. Scholarship awards are generally between $500 and $2000 per year. All scholarships are tuition– only awards, credited to your account at the rate of one–half of the award each semester. Students given scholarship awards are required to participate in varying hours of volunteer work per semester depending on size of scholarship (i.e. 3 hours a week).
Since all Westmont Theatre Arts scholarships are awarded for one year at a time, you must reapply each year by submitting the appropriate application by the established deadline.
our audition materials should be comprised of the following:
Two monologues (one classical/one contemporary)
16 bars of a song (optional: if you sing)
If you are interested in theatre design and technology, please schedule an interview (by phone is acceptable) and bring supporting materials with you (visual portfolio, resume, and one letter of recommendation).
The Augustinian Scholars Program (ASP) offers a four-year scholarship and honors curriculum to students committed to academic excellence and Christian formation. The ASP invites students to study the work of St. Augustine of Hippo and other key thinkers in the Christian intellectual tradition because a rigorous pursuit of truth grows out of our pursuit of God. Rather than a separate honors college, ASP operates within Westmont, providing support and intellectual fellowship to the scholars and enhancing their engagement with the broader community. Details and Candidacy Criteria