Westmont Center for Dialogue & Deliberation Upcoming Conversations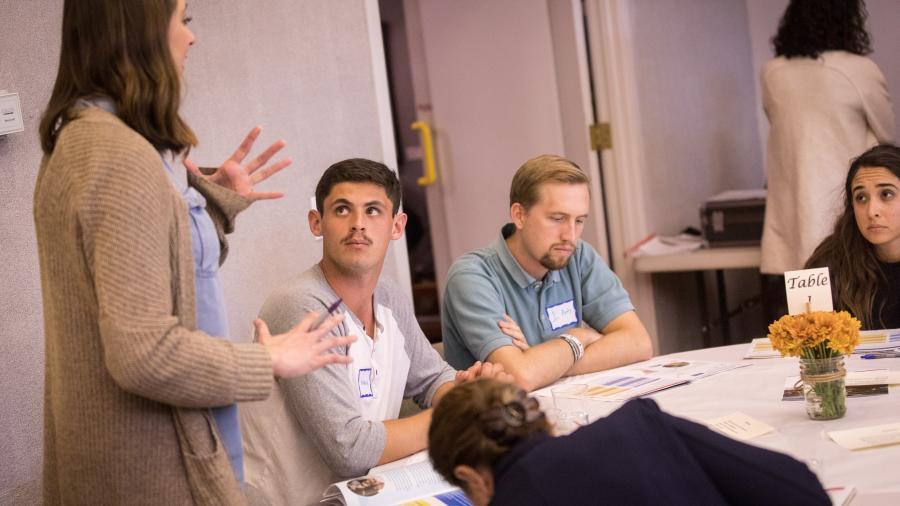 Creatively facing challenges - together. 
We responded to the complexities of COVID-19 by choosing to pursue alternatives to indoor, in-person meeting for the 2020-2021 school year. In fall 2020, we hosted a virtual conversation amongst Westmont faculty, staff, students, and community members discussing Proposition 25 on the November ballot in California. Student research and interviews with stakeholders in Santa Barbara fueled the issue advisory we compiled for deliberation. In addition to the forum we held, we continued our involvement in Santa Barbara's Eastside neighborhood. We've been invited by a a team of numerous stakeholders - service providers, people experiencing homelessness, residents, business owners, and others - to facilitate a discussion of their diverse concerns to move forward with their aligned purpose toward effective, timely solutions for homelessness in their neighborhood. 
In spring 2021, WCDD's first cohort of Student Fellows researched, drafted, and deliberated an issue guide about gender and sexuality with Westmont community members. We're excited to continue our Fellows program in the coming semesters, working with student facilitators who express a passion for deliberation and want to continue developing their skills. 
We look forward to engaging Santa Barbara locals through in-person programming in fall 2021.