Spring 2021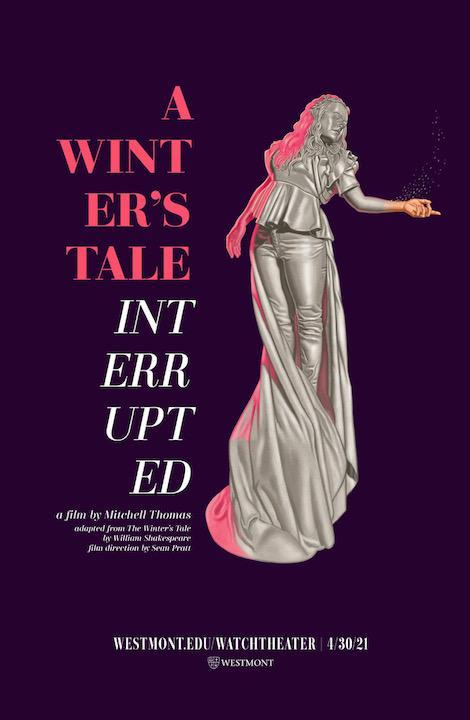 A Winter's Tale (interrupted)
Conceived and directed by Mitchell Thomas
Film Direction by Sean Pratt
A college production of Shakespeare's The Winter's Tale is disrupted by a global
pandemic, a nationwide justice movement, and a shelter-in-place order for the cast and crew. Equal parts theatre performance, documentary, video log, and art film, A Winter's Tale (interrupted) explores what it means to be an artist and a human in the winter of 2020 in America.
Mature content.
April 30 @ 7 pm (A virtual event) 
_________________
Fringe Festival
A festival full of refreshing live theatre, music, dance, poetry, improv, art
installations, and restorative conversations. Join us for this weekend of student-
made work that encompasses the artistic zest rooted in the Westmont community.
Fringe Festival April 22-25
_______________________
Alice in Wonderland
A short by Jason Pizzarello, Adapted from the stories of Lewis Carroll*, Directed by Ceili Smaw '21, 
Starring Alex Gabriel '21 as Alice, and designed by Jessica Yost '21
Join Alice as she wanders down a rabbit hole and tries to navigate through a wild
land experiencing a pandemic and nonsensical injustices.
April  23, 24 @ 7pm (A virtual event) More information here!