Prospective Employees Working at Westmont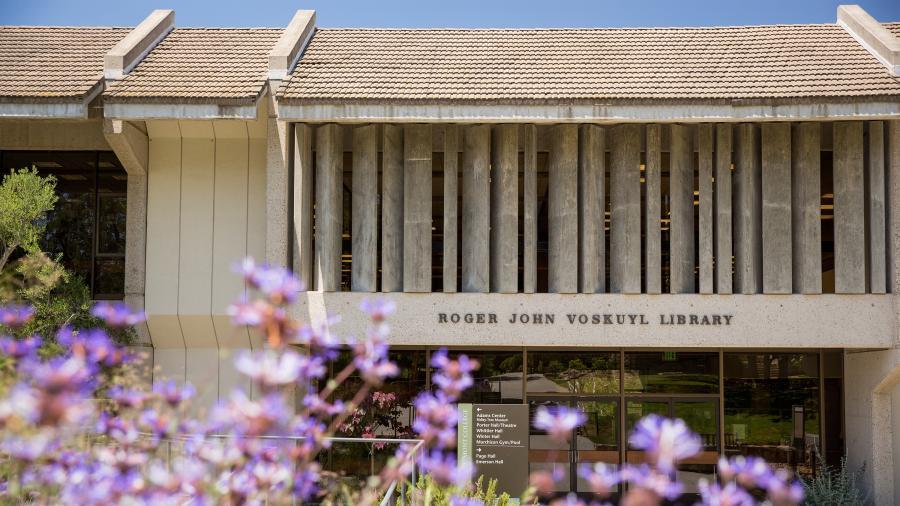 Why work at Westmont?
Westmont offers a wide variety of employment opportunities and resources for alumni, students, faculty, and staff at our beautiful campus in Santa Barbara, California. Learn More About Westmont.
I work for Westmont because I believed it was my calling. I still believe that today, three years later. Everything a person does can be seen as "Kingdom work." At Westmont people embrace that notion within their private and professional lives – I love that!
Olympia Sina Tuliaupupu '06
Admission Counselor & Liaison for Diversity Outreach
Perks of Working at Westmont
Discover the other "benefits" that Westmont College has to offer — discounts, cultural events, services, and facilities. This list highlights a few of them.
403(b) retirement plan with generous College match
College Bookstore: 10% Staff Discount
The Arts at Westmont

Art Department
Music Department

Fitness Center & Swimming Pool
On-Campus Dining
Tuition Assistance
And more!
Current Job Openings at Westmont
View a current list of full-time faculty and adjunct positions available in a variety of disciplines.
Browse our current full-time, part-time, and temporary staff positions.
Looking for a job? Westmont provides many on-campus work options for current Westmont students.