Keeping our Resources Applied to our Mission Institutional Resilience
Welcome to the Office of Institutional Resilience
Keeping our resources applied to our mission — in the areas of

Risk Management
Emergency Management
Compliance Management
Westmont is funded primarily by tuition and donations, both of which are often sacrificial. We don't want those precious resources spent on injuries, claims, lawsuits and other misfortunes. Our job in Institutional Resilience is to prevent and minimize these losses. We do so by establishing policies, procedures and other measures to help us keep bad things from happening—and to be ready to respond well when some of them inevitably do.
Thank you for your interest in how we manage the risks we face.
The Institutional Resilience Team
Troy Harris
Assistant Vice President for Institutional Resilience
tharris@westmont.edu
805-565-6633
John Draper
Assistant Director, Risk & Emergency Management
jdraper@westmont.edu
805-565-6202
ReadyTracker
Click here to learn more about the Emergency Management planning support tool we created for use and make available to other schools.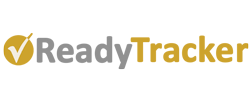 Smartsheet
Click here to learn more about Smartsheet, the online collaboration tool that's leveraged effort for us since 2011