The title Senior Fellow is the highest category of research staff members of the Martin Institute. Such appointments include evidence of distinguished scholarship and contributions to the field of Christian spiritual formation. The responsibilities of a Senior Fellow varies based on the interests of the individual and the needs of the Martin Institute.
Internal Fellows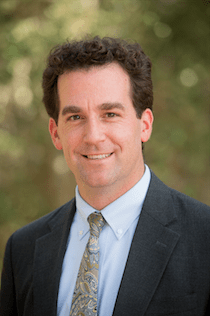 Jesse Covington is Professor of Political Science at Westmont College in Santa Barbara, California, where he teaches and writes in the fields of political theory and constitutional law and directs the Augustinian Scholars honors program. He earned a Ph.D. in Political Science from the University of Notre Dame, an M.A. in Religion at Westminster Theological Seminary, and a B.A. in Political Science from Pepperdine University.
Dr. Covington's research interests focus on the interrelation of religion and government, particularly as regards First Amendment law, natural law, and the foundations of political liberalism. His has published on John Locke, Saint Augustine, Natural Law, the First Amendment, and liberal arts education, and co-edited Natural Law and Evangelical Political Thought (Lexington, 2012). Dr. Covington's current book projects include Taken on Faith: The Concept of Religion in First Amendment Jurisprudence and a collaborative project on Protestant political morality. Dr. Covington resides in Santa Barbara, CA with his wife and four children. He has taught at Westmont since 2007 and has also held appointments at Princeton University and Wheaton College.
---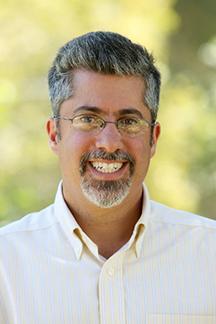 Charles Farhadian is professor of world religions and Christian mission, with research interests on the relationship between religions and cultures, particularly Christianity in non-Western contexts, world Christianity, comparative missiology, and religion and globalization. His fieldwork is in Southeast Asia and the Pacific, where he has investigated themes of worship, social history, and nation making. He studied at Seattle Pacific University (B.A.), Yale University (M.Div.), and Boston University (Ph.D.).
Charlie's books include Christianity, Islam, and Nationalism in Indonesia (Routledge), Christian Worship Worldwide: Expanding Horizons, Deepening Practices (Eerdmans), The Testimony Project: Papua (Deiyai, Papua), Introducing World Christianity (Wiley-Blackwell) and Introducing World Religions: A Christian Engagement (Baker Academic). 
This past summer, Charlie taught two courses in American culture at Peking University, Beijing, China, while his wife Katherine and two sons, Gabriel and Gideon, taught English to Chinese middle schoolers. 
Charlie has been on sabbatical in the fall of 2018. He finished a manuscript for Baker Academic, tentatively titled What is Christianity?, organized by seven questions that help us understand Christianity (e.g. "What is a Christian?" "How do Christians Worship?"). Currently, he is studying feature-film screenwriting through UCLA's Writer's Program. He will continue online studies in the program through the remainder of the academic year. 
---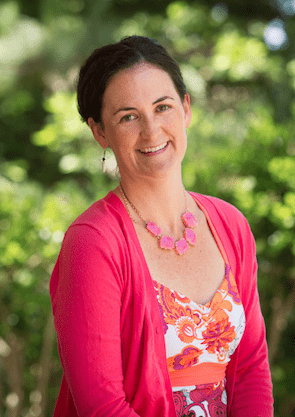 Andrea Gurney is an Professor of Psychology at Westmont College. She earned a B.A. in Psychology at Wheaton College (IL), an M.S.Ed. in Psychological Services at University of Pennsylvania, and a Ph.D. in Clinical, Counseling, and School Psychology at Northeastern University. In addition to teaching upper-division psychology courses at Westmont, she has a private practice in the community where she works with individuals, couples, and families. (More information: www.AndreaGurney.com, formerly www.DrAndreaGurney.com)
Before coming to Westmont in August, 2005, Andrea trained for three years at Harvard Medical School, completing her post-doctoral fellowship in Couples and Family Therapy. She spent eight years working at Boston Children's Hospital Developmental Medicine Center and the Brazelton Touchpoints Center. Both her clinical and research interests focus on resiliency in children, marriages, and families. Andrea speaks frequently in the greater Santa Barbara area, and her most recent talks include: Wired for Love: The Importance of early Attachment; Raising Emotionally Intelligent Children; And the Beat Goes On: Nurturing our Marriages amidst the Parenting Years; Growing Gratitude in our Homes and Community; And Now there are Three: Maintaining Healthy Marital Relationships; Storm and Stress:Ten Tips for Navigating the Teen Years; From External to Internal: Setting Boundaries with Children; Timely Reminders for Parents of all ages and Stages.
Andrea has her first book coming out in March, 2019 titled Reimagining Your Love Story: Biblical and Psychological Practices for Healthy Relationships (Kregel Publications). 
Andrea is married to Thomas and they have two daughters, Kate and Madeline. They love to be outdoors as a family — whether that's hiking, biking, playing at the beach, or traveling.
---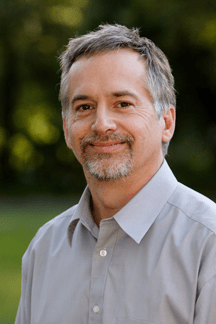 Tremper Longman III is Distinguished Scholar and Professor Emeritus of Biblical Studies at Westmont College. He earned a B.A. in Religion at Ohio Wesleyan University, an M.Div. from Westminster Theological Seminary, and a Ph.D. in ancient Near Eastern studies from Yale University.
Tremper has authored or co-authored over thirty-five books and written numerous articles. A number of these works are interdisciplinary. His Literary Approaches to Biblical Interpretation (Zondervan, 1987); Complete Literary Guide to the Bible (contributor and co-editor along with Leland Ryken; Zondervan, 1993) and numerous articles approach the study of the Bible through literary criticism. His most recent book is Confronting Old Testament Controversies: Pressing Issues of Evolution, History, Violence, and Sexuality (Baker, 2019). 
He also co-authors books with the psychologist Dan Allender (Bold Love [NavPress, 1991]; Cry of the Soul [NavPress, 1994], Intimate Allies [Tyndale House Publishers, 1995], Bold Purpose (Tyndale House Publishers, 1997]), a church curriculum called The Intimate Mystery of Marriage (InterVarsity Press, 2005), Breaking the Idols of Your Heart: How to Navigate the Temptations of Life (IVP, 2007), and most recently God Loves Sex: An Honest Conversation about Sexual Desire and Holiness (Baker, 2014). 
Tremper and Alice have three sons and six granddaughters. For fun, Tremper watches movies to relax and for exercise, he plays squash. Tremper and Alice live in Alexandria, Virginia. 
---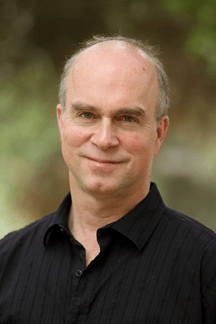 Mark Nelson grew up near Chicago, graduated from Wheaton College (B.A., Philosophy) and the University of Notre Dame (M.A., Ph.D., Philosophy). Before coming to Westmont in August, 2006, he taught at Hampden-Sydney College in Virginia, the University of St. Andrews in Scotland and the University of Leeds in England. Mark is married to Pauline, and they have three daughters, two dachshund puppies and one cat. He has opposable thumbs.
Mark's research interests include ethics, epistemology and the philosophy of religion. Publications include "Y and Z are not off the Hook: the Survival Lottery made Fairer," Journal of Medicine and Philosophy (2012); Guest editor, special issue on "The Problem of the Criterion," Philosophical Papers (2011); "We Have No Positive Epistemic Duties," Mind (2010); "A Problem for Conservatism," Analysis (2009); "More Bad News for the Logical Autonomy of Ethics," Canadian Journal of Philosophy (2007); "What the Problem with Aquinas Isn't," New Blackfriars (2006); "Moral Realism and Program Explanation," Australasian Journal of Philosophy (2006); "The Possibility of Inductive Moral Arguments," Philosophical Papers (2006); "Telling it Like it Is: Philosophy as Descriptive Manifestation," American Philosophical Quarterly (2005).
---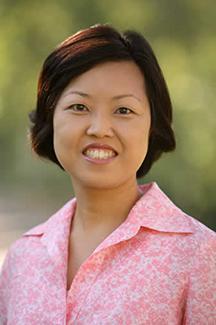 Helen Rhee is a Professor of History of Christianity at Westmont College, Santa Barbara, CA. She graduated from UC Berkeley with a degree in history and earned a Masters of Divinity and a Doctor of Philosophy in Church History at Fuller Theological Seminary. Before coming to Westmont in 2004, she served as pastor of Hana Church in Buena Park, CA. Helen currently serves as an ordained minister of Free Methodist Church, Santa Barbara. 
Helen published numerous articles in journals and several books. Her research and publication have centered in early Christian identity formation in the second and third centuries. Her first book, Early Christian Literature: Christ and Culture in the Second and Third Centuries (2005), examined divergent Christian self-definitions in apologies, apocryphal Acts, and martyr texts. Using an interdisciplinary approach (historical, literary, theological, sociological, and anthropological), she demonstrated how these writings shaped the theological, moral, and political trajectories of Christian faith and contributed largely to the definition of orthodoxy. In her second book, Loving the Poor, Saving the Rich: Wealth, Poverty, and Early Christian Formation (2012), Rhee analyzed the significance of wealth and poverty in constructing Christian identity in the complex socioeconomic situation and cultural milieu of the early Roman Empire. Her third book, Wealth and Poverty in Early Christianity (2017), a part of Fortress's Ad Fontes series, is a translation and edited volume of primary sources on wealth and poverty in early Christianity in its Roman context.
Her latest book project examines the intersection of Christianity and pain, illness, disability, and healthcare (second - sixth centuries CE). Drawing on contemporary medical anthropology, illness narratives, disability studies, and ancient medical theories, she explores how theological and cultural visions of health ad wholeness (both spiritual and physical) constructed moral and theological hermeneutics of bodily suffering, pain, and disability, which in turn influenced and guided divergent rituals and practices in dealing with and making sense of them, 
Helen received the Bruce and Adaline Bare Teacher of the Year Award in Humanities in 2010 and the Faculty Researcher of the Year Award in 2014. In the fall of 2016, she led the inaugural Westmont in East Asia program in South Korea, China, and Singapore. She has taught and spoken around the worlf, including Germany, UK, Turkey, Malta, Kenya, Australia, China, Japan, and South Korea, and most recently was a visiting fellow at Center for Christian Thought (CCT) on "Suffering and the Good Life" at Biola University in spring of 2018. 
External Fellows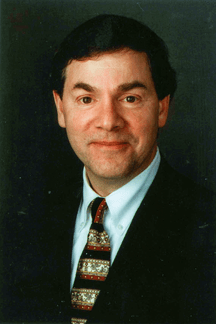 Kenneth Boa is engaged in a ministry of relational evangelism and discipleship, teaching, writing, and speaking. He holds a B.S. from Case Institute of Technology, a Th.M. from Dallas Theological Seminary, a Ph.D. from New York University, and a D.Phil. from the University of Oxford in England.
Ken is the President of Reflections Ministries, an organization that seeks to encourage, teach, and equip people to know Christ, follow Him, become progressively conformed to His image, and reproduce His life in others. He is also President of Trinity House Publishers, a publishing company that is dedicated to the creation of tools that will help people manifest eternal values in a temporal arena by drawing them to intimacy with God and a better understanding of the culture in which they live.
Recent publications by Dr. Boa include Conformed to His Image; 20 Compelling Evidences that God Exists; Face to Face; Augustine to Freud; Faith Has its Reasons; Handbook to Leadership; God, I Don't Understand, and A Taste of the Classics. He is a contributing editor to The Open Bible and the consulting editor of the Zondervan NASB Study Bible.
Kenneth Boa also writes a free monthly teaching letter called Reflections. If you would like to be on the mailing list, visit KenBoa.org or call (800) DRAW NEAR (800-372-9632).
---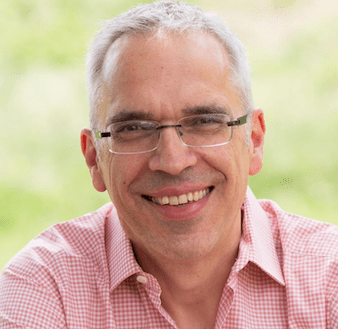 James Catford is a global consultant on leadership, personal development, and resource mobilization. He specializes in spiritual formation, faith in the public square and signature gift fundraising. 
Currently he serves as Chair of the UK publisher SPCK and the Apprentice Institute at Friends University, where he helped establish the Dallas Willard Chair in Christian Spiritual Formation. He is a consultant to American Bible Society on signature gifts from globally minded Christians and he coaches and mentors leaders around the world. 
Previously James was the Chief Executive of the British Bible Society where he emphasized public conversation around faith and the Bible through government, the arts, media, and education, His early career was in commercial book publishing and served as publishing director at HodderHeadline (now Hachette) and HarperCollins in London. He was educated at the University of Wales Aberystwyth and the University of Bristol. 
James is a Board and Ministry Team member of Renovare, founded by Richard Foster, and he previously served for ten years as vice-Chair of the Amity Printing Company in China, the largest provider of Bibles in the world.
A frequent visitor to the states, James lives in London with his wife Sue, a career journalist and broadcaster who now specializes in media and theater.
---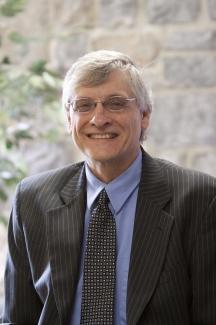 Chris Hall currently serves as President of Renovare. Previously, Chris was Director of Academic Spiritual Formation and Distinguished Professor of Theology at Eastern University, where he also served as Chancellor, Provost, Dean of Palmer Theological Seminary, and Dean of the Templeton Honors College.
Chris is the author of a number of books, including The Mystery of God: Theology for Knowing the Unknowable (with Steven D. Boyer; Baker Academic), Does God Have a Future?: A Debate on Divine Providence (with John Sanders, Baker Academic), Reading Scripture with the Church Fathers (IVP Academic), Learning Theology with the Church Fathers (IVP Academic), Worshiping with the Church Fathers (IVP Academic), and The Trinity (with Roger Olson; Eerdmans). Chris also served as the associate editor of the Ancient Christian Commentary on Scripture (IVP).
Chris and his wife Debbie reside in Philadelphia. They have three grown children.
---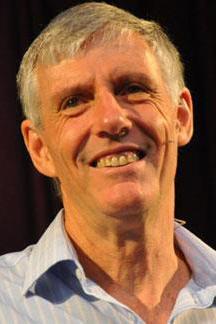 Trevor Hudson has been part of the Methodist movement in Southern Africa for the past 40 years. Presently serving primarily around Johannesburg, he is deeply committed to the work and ministry of the local congregation. His pastoral leadership has been shaped in the crucible of the South African experience. In the post- apartheid era, he has given himself to the work of reconciliation and restoration in the Christian community and society at large.
Much of his time at the moment in South Africa is given to the ministries of teaching, spiritual formation and spiritual direction. Besides his work in a number of local congregations, he works with the Jesuit Institute in Johannesburg in training both spiritual directors and givers of the Spiritual Exercises of St Ignatius. He also teaches on the Masters Program in Missional Spirituality at Stellenbosch University.
Over the past 15 years he has travelled internationally, leading conferences, retreats and workshops in a number of ecumenical settings. Presently, he is part of the faculty for the D.Ministry program in Spiritual Direction at Fuller Seminary and lectures annually at the Renovare Institute for Spiritual Formation.
He has written 18 books focusing mainly on spiritual formation and discipleship, including Discovering Our Spiritual Identity ( IVP) and Beyond Loneliness ( Upper Room Books). At the moment, he is engaged in exploring the connections between the central ideas of Dallas Willard and the Spiritual Exercises of St. Ignatius.
Trevor has been married to Debbie for 38 years and together they are the parents of Joni and Mark.
---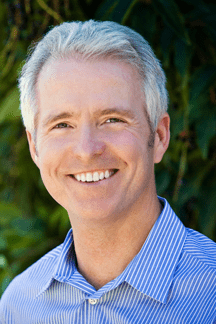 John Ortberg is currently featured in the video series Jesus on Location (available on our website through Pentecost 2016), John is the senior pastor of Menlo Church in Menlo Park, California. Prior to that he served as teaching pastor at Willow Creek Community Church in Illinois, Horizons Community Church in Claremont, California, and Simi Valley Community Church in Simi Valley, California. John earned his undergraduate degree from Wheaton College, and his M.Div. and Ph.D. in clinical psychology from Fuller Theological Seminary.
John teaches at churches and conferences all over the world and is the author of many books, including Soul Keeping, directly inspired by his relationship with Dallas Willard and Willard's work on the aspects of the human person; The Me I Want To Be: Becoming God's Best Version of You; and Who Is This Man?: The Unpredictable Impact of the Inescapable Jesus. 
John and his wife Nancy are the parents of three adult children. Now that their children are grown, John and his wife Nancy enjoy surfing the Pacific to help care for their souls.
---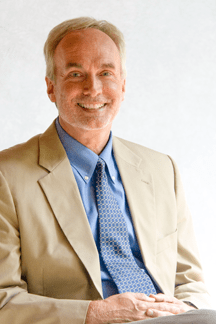 Gary W. Moon, M.Div. Ph.D. served as the founding Executive Director Founding Director of the Martin Institute for Christianity and Culture and the Dallas Willard Center at Westmont College. He continues to serve as a Senior Fellow of the Martin Institute and Director of Conversatio Divina
Gary also serves as Distinguished Professor of Psychology and Spiritual Formation. Rochmont Gratuate University in Atlanta, and co-directs a DMIN program in spiritual direction at Fuller Theological Seminaty. He served as the founding director of the Renovare International Institute for Christian Spiritual Formation and as a foundlinf ditor of the Conversations Journal. 
He writes in ares such as theoretical and practical integration of psycholofy and theology and has published and presented over 300 professional and popular papers. He recently completed a biography of Dallas Willard, whoch was released in March of 2018. His most recent books include: Eternal Living: Reflections on Dallas Willard's Teaching on Faith & Formation (IVP, 2015) and Appreenticeshop with Jesus (Barker Books, 2009). Other books include: Falling for Gof (Shaw/RandomHouse, 2004), and Spiritual Direction and the Care of Souls (IVP, 2004), Homesick for Eden (Servant, 1997) and a four-volume family devotion series, The Bible Ride (servant and LifeSprings). 
Gary's books in spiritual formation include Eternal Living: Reflections on Dallas Willard's Teaching on Faith and Formation, Apprenticeship with Jesus: Learning to Live Like the Master and Falling for God: Learning to Say Yes to His Extravagant Proposal.He is currently hard at work on Dallas Willard's biography.
Gary has served as an instructor at the Fuller Graduate Schools of Theology and of Psychology, and on the faculties of Erskine Theological Seminary, Regent University, Richmont Graduate University, Azusa Pacific University, and Westmont College.
Gary serves on the editorial boards of The Journal of Psychology and Christianityand The Journal of Psychology and Theology, Marriage and Family: A Christian Journal. Along with David Benner and Larry Crabb, Gary founded Conversations Journal. His research is in the theoretical and practical integration of psychology and theology. Gary has published and presented over 300 professional and popular papers.
He is married to Regina Reynolds Moon and they have two daughters, Jessica Erin, and Jenna Rebeccah.