Center for Applied Technology Current Members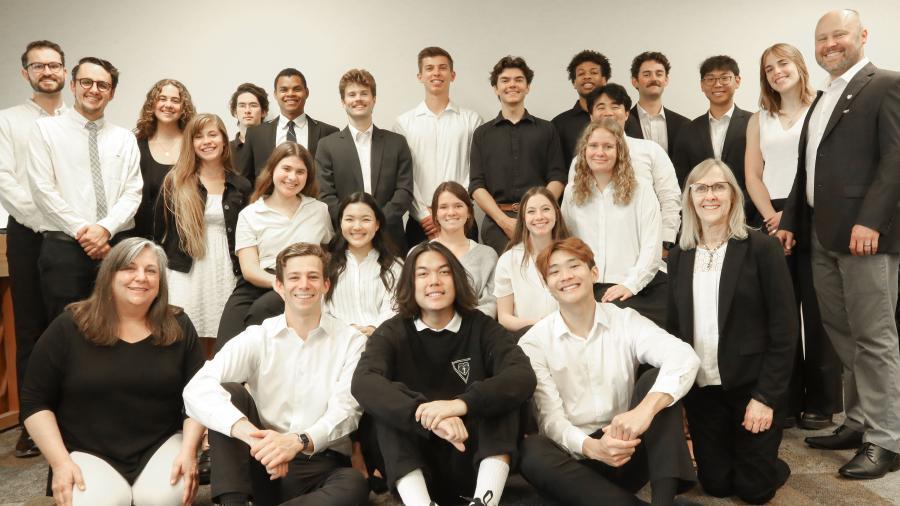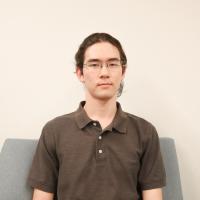 Curtis Barnhart
Curtis Barnhart is a third-year Computer Science and Mathematics double major from San Diego. He's looking forward to working on the CATLab team this summer in order to help create an organized environment where new developers can easily utilize CATLab's tools from previous generations to make their work concise and simple. In his free time, he enjoys playing the piano and going on hikes.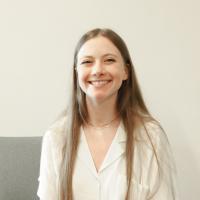 Sarah Bean
Sarah Bean is a rising senior Psychology major and Computer Science minor from Newbury Park, CA. She is looking forward to organizing existing forms and shaping a consistent form standard, all while exploring new applications for her creativity throughout her work. In her free time, Sarah enjoys spending time with her dog, Neska, and prides herself on making a mean cup of tea (although she drinks coffee most mornings).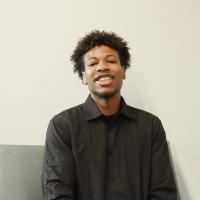 Brycyn Gossett
Brycyn Gossett is a rising senior at Westmont; Santa Barbara has been his home for the majority of his life. He is on the Men's Basketball team and is majoring in Computer Science. He is excited to make new connections with the team, learn some new things and gain real-world work experience here at CATLab!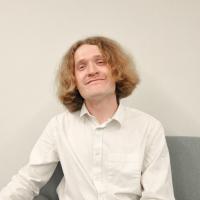 Micah Howard
Micah Howard is a rising third year Computer Science major from Springfield, Illinois. In his free time, he enjoys playing the violin in orchestra, playing piano in the jazz ensemble, singing tenor in choir and as a soloist, and reading. He is excited to be developing for CATLab to further his skills and help Westmont move with industry standards.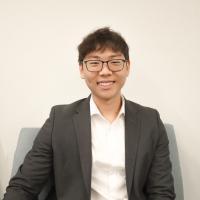 Benjamin Yeom
Ben Yeom is a rising sophomore Computer Science major at Westmont College from the Los Angeles area. When he's not hitting the gym or cycling, you can find him tinkering with code and building new things. Ben is excited to work as a developer for CATLab to expand his skills and knowledge of software development. He's always eager to learn and grow, and he's looking forward to making new friends and connections along the way.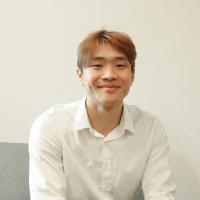 Samuel An
Samuel An is a rising junior at Westmont majoring in Data Analytics, born and raised in Orange County. Sam enjoys playing and listening to music, spending time with his pets - a cat named Oreo and a dog named Joy - and being with friends. Through CATLab, he is excited to gain hands-on experience as an analyst and looks forward to building faith-based relationships with both the team and staff.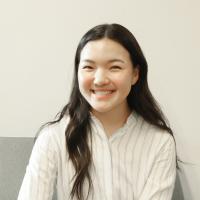 Michelle Jee
Hailing from South Pasadena, California, Michelle Jee is a third-year student majoring in Data Analytics. She is excited to work for CATLab because of all the opportunities that are given to her and the group of people she works with. Outside of CATLab, she loves running, going on road trips, reading, and falling asleep on the couch while watching a movie.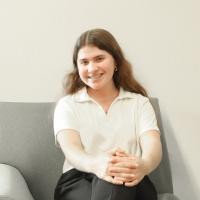 Morgan Mali
Morgan Mali is a rising senior Data Analytics and Spanish double major from Morgan Hill, CA. She is excited to work on the different data projects this year and learn and grow as she expands her Salesforce skills. In her free time, she likes to read, watch The Great British Baking Show and go on walks.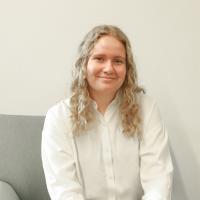 Laurel Payne
Laurel Payne is a rising senior from San Diego, California. Laurel is double majoring in Data Analytics and Religious Studies. As part of the Analyst Team, she is looking forward to expanding her data skills and developing new skills in Salesforce. Outside of CATLab, you can find Laurel surfing, playing disc golf, or climbing.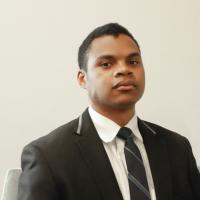 Narindra Rafidimalala
Narindra Rafidimalala is a rising senior in Data Analytics from Antananarivo, Madagascar. He is part of the Data Analytics Team for CATLab. His work consists of acquiring, arranging, and manipulating all sorts of Westmont-related data. Narindra is a short sprinter and jumper for the Track and Field team of the college, and he loves networking, reading self-development and manga books, and swimming.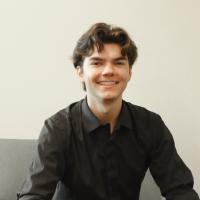 Creed Bauman
Hailing from Colorado Springs, Colorado, Creed Bauman is a rising third-year Graphic Arts major. He is serving on CATLab's Creative Team this summer, and is thrilled to be using his passion for design, illustration, and storytelling to craft the CATLab narrative and construct the annual magazine. In his free time, Creed loves long conversations, short dips in the ocean, and medium-sized bags of Nerds Gummy Clusters.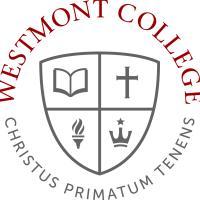 Tamia Sanders
Tamia Sanders is a rising senior at Westmont College; she was born in Mississippi and raised near Houston, Texas. She is a communications major and film minor with a passion for storytelling. She recently won the best documentary award at the Montecito student film festival for her short documentary, Before There Was Columbine. This summer, she is part of CATLab's creative team and looks forward to creating and cultivating narratives that represent her college and the people whose stories she tells.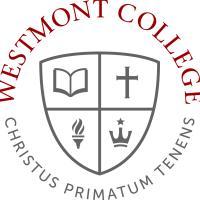 The Admissions Development Representative Team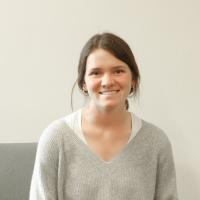 Charlotte Bloom
Charlie Bloom is a rising third-year Kinesiology major from Washington. Charlie is excited to be connecting with high school students this summer and feels lucky to have the opportunity to work on the ADR team! When she's not on the golf course, she might be reading a book, trying to teach herself how to cook, or enjoying the beautiful Santa Barbara beaches.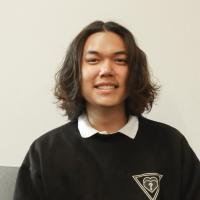 Joseph Chandra
Joseph Chandra is a senior psychology major from Penang, Malaysia. As someone who ended high school and started college during the COVID years, Joseph wants to help ease the transition of those coming into Westmont. Outside of work, Joseph enjoys running, coffee, and playing video games with his friends.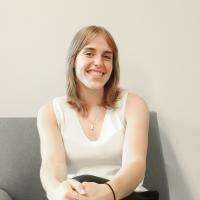 Malia Denney
Malia Denney is a fourth-year Economics and Business major from Bend, Oregon. Passionate about building relationships with prospective students and offering guidance through her own Westmont experience, she is grateful for the opportunity to continue her work this summer in CATLab. Outside of work, her favorite activities include laying (anywhere really, sometimes with a book), hiking, and spending time with the people she loves.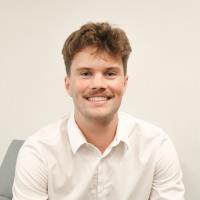 Donovan Howat
Donovan Howat is a rising senior from Spokane, Washington who is pursuing a double major in Economics & Business and Data Analytics. He is excited to apply his leadership capabilities and relationship-building qualities to the ADR team. In his free time he enjoys beach camping and going into debt from spending too much money at fast food restaurants (mainly In-n-Out).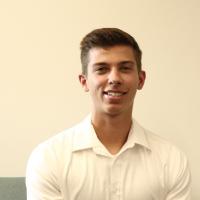 Christian Neumann
Christian Neumann is a rising fourth-year majoring in Economics & Business, hailing from Auburn, California. You can find him playing indoor, grass, or beach volleyball, enjoying a great cup of coffee, or trying new things to cook. At CATLab, he's excited to communicate with prospective students and explore Salesforce's potential in terms of benefiting Westmont College.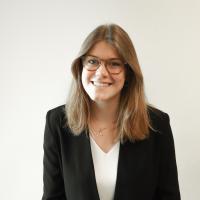 Taylor Petrie
Taylor Petrie is a rising fourth-year kinesiology major and global studies minor from Seattle, Washington. She is looking forward to connecting with prospective students, sharing Westmont with others, and developing her salesforce skills. Out of the office, Taylor can be found skiing, out on the lake, perfecting a banana bread recipe, and hiking.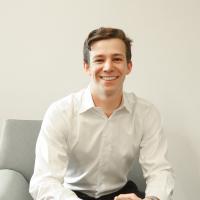 Ben Reasner
Ben Reasner is a rising fourth-year Economics and Business major from Los Angeles, California. Ben is excited to gain valuable Salesforce experience while creating authentic connections with future students. When not working, Ben can be found down at East Beach playing volleyball and Spikeball.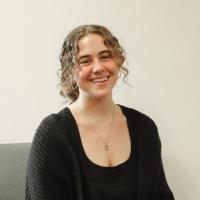 Leah Schaad
Leah Schaad is a rising senior majoring in Communications Studies from Durham, North Carolina. Leah is excited to gain valuable Salesforce experience, to cultivate meaningful relationships with prospective students, and to share with them the parts of Westmont that she loves most. She finds joy in spending time with people she loves, swimming in the ocean, and spending all her money on coffee and food.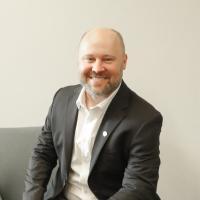 Zak Landrum
A Westmont alumnus ('08) and the Director of CRM and Data Services, Zak Landrum is the Center for Applied Technology's founding director. His primary role at Westmont is to empower the Westmont Salesforce team to create digital business solutions for Westmont. Through the CATLab, he has made a practice of inviting students into the work of digital transformation, and he derives great joy from partnering with students to leave Westmont better than the year before. When not at work, he spends time with his family on the beach, reads sci-fi novels from the public library, and cooks with whatever ingredients he can find in the pantry.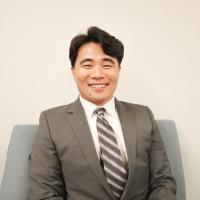 Charles Ryu
Charles Ryu is a passionate programmer from North Korea. Charles escaped North Korea twice in all in his teen years, resettled in America when he was seventeen, and now works at Westmont College as a Mobile, Web-application, and CMS Developer. Charles has a big heart for refugees and wants to create a coding boot camp for refugees alongside CATLab.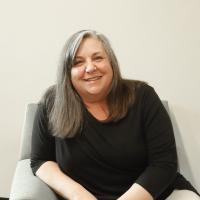 Adae Rehmke
As a Salesforce Administrator for the Westmont Office of Admissions, Adae Rehmke strives to provide a great experience for fellow users. Collaborating with the CATLab team to create a completely customized interface for admissions is a fun and edifying experience for her. She relishes in seeing the team's outstanding innovation and hard work come to fruition. Outside of work, Adae enjoys cultivating an edible permaculture landscape around her home, but she especially loves spending time will her family on outdoor adventures or playing games.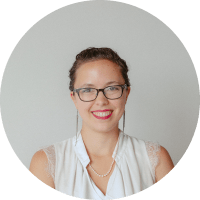 Caylie Cox
Caylie Cox graduated from Westmont in 2021 with a degree in English. She's now studying for her Ph.D. in rhetoric and composition at TCU in Fort Worth, Texas, but she still works part-time as Westmont's I.T. Web and Marketing Specialist. Caylie manages the myWestmont portal, CATLab website, and any I.T. communication needs. She loves correct grammar, her two fluffy cats, and the social/personal side of technology. She collaborates with CATLab staff and students to ensure Westmont's technological solutions are welcoming, engaging, and beautiful.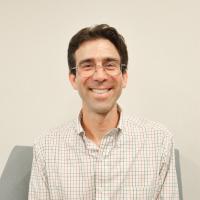 Neil Di Maggio
Neil Di Maggio is Director of Research and Prospect Management in the Office of College Advancement at Westmont. Although he also loves dogs, he is happy to be working at CATLab for his second summer. Together with the Data Analyst team, he is working to make sure Salesforce data is actionable and accurate according to the college's business processes.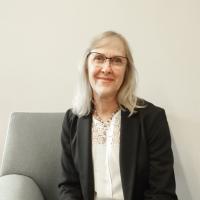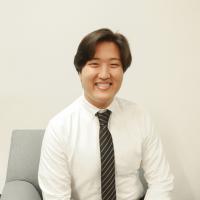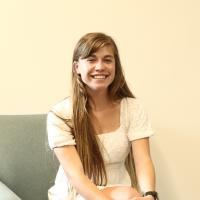 Abigail Stadtlander
As the new Marketing Cloud Administrator for Westmont College, Abigail Stadtlander strives to create clear and effective communication which also utilizes her graphic design skills. As the Creative Team Lead for CATLab, she combines her love for art, photography, and working collaboratively with others. Outside of work, Abigail hopes to run another marathon this fall, and spends most of her time outside of work training. When she is not painting, she enjoys spending time with friends.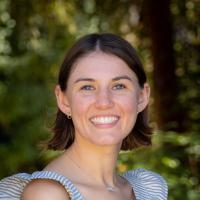 Shae Caragher
Shae Caragher is very excited to be joining the CATLab team this year as the CRM Lab Conference and Communication Coordinator. She is looking forward to working alongside other CATLab members to organize events and streamline communication processes as well as learn from her peers and grow in a range of areas relating to CATLab! Outside of work, Shae loves to hike, drink coffee (from Dune!), read, write, and cook/bake! She always has some weird story to tell - ask her about her many jobs, hiking the TMB, or what she's currently reading!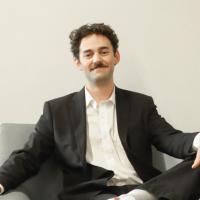 Owen Marcus
Owen Marcus is a current Admissions Counselor for Westmont College. He is excited to be the new leader of the ADR team. His goals for the team are to authentically connect with prospective applicants using the innovative tools accessible through Salesforce. After hours, you can find Owen at the beach reading or surfing. He is also a big enthusiast on movies, getting outside, and exploring Santa Barbara's many restaurants.