CATLab Hire an Intern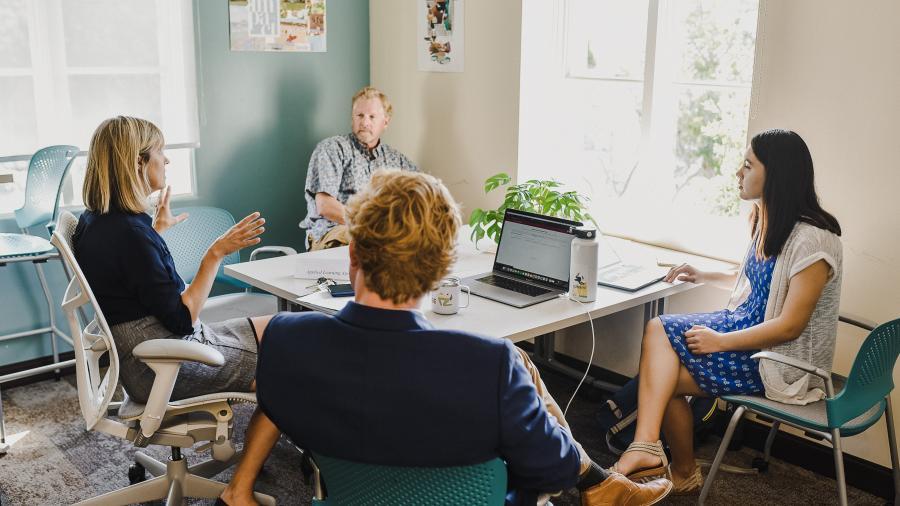 Hire Santa Barbara's most promising young professionals
CATLab students are creative, motivated, and curious. Educated by one of the best Christian colleges in the nation, our students combine integrity, people skills, and technical ability. Our developers and analysts have extensive experience in Salesforce and coding, and our creative and ADR team members have wide-ranging communication and design skills.
During the summer, CATLab students work half-time at Westmont and half-time at professional internships. We've found that twenty hours per week (8am - 12pm every weekday) allows a company to get to know an intern, evaluate their success on a summer project, and decide if they're a good fit in the long term.
Possible Intern Projects:
 Salesforce Lightning Web Component development
 Salesforce Flow building
 Salesforce administration support
 Database clean up
 Data migration
 Business analysis and reporting
 Form building
 Website maintenance or improvement
 Marketing copywriting
 Email monitoring or sending
 Sales development representation
 Project management assistance
Please contact Zak Landrum, CATLab's program director, if you want to be on the list to interview CATLab students. He'll reach out in March with the best-fit candidates. You can make your offer to the person you see as the best fit for your company. Students are available to begin work the day after Westmont's commencement (usually the first or second week in May) and are available for 15 weeks.