Ohana: The Salesforce Family
Back in the 90s before Salesforce's founding, not-yet-CEO Marc Benioff rented a beach house in Hawaii and immersed himself in the culture there. Ever since, the concept of 'ohana has been integral to life as part of the Salesforce family. Based in the traditional Hawaiian idea that "families—blood-related, adopted, or intentional—are bound together, and that family members are responsible for one another"1, Ohana means to Salesforce that employees, partners, and customers alike "collaborate, take care of one another, have fun together, and work to leave the world a better place"1.
How does Ohana specifically come into play at Salesforce? Salesforce prides itself on being an inclusive community which welcomes diversity of all types, and its Ohana culture reflects that diversity. Faithforce, for example, is an Ohana group which represents people of faith and global religious diversity, and Outforce brings together LGBTQ+ Salesforce employees and allies. The company empowers "equality for all by creating a workspace that is free of discrimination and by advocating for equality in all of the communities where we live and work"2, committing to equal rights, equal pay, equal education, and equal opportunity for everyone.
One example of this commitment is in Salesforce's inclusive hiring practices. According to the annual Stack Exchange developer survey, the current industry standard is a single-digit percentage of female developers—at least nine out of every ten developers, for most companies, is male. At Salesforce, however, 45% of system administrators and 20% of developers are women3, and this percentage increases every year. Ohana means welcoming diversity in the workplace.
For developers, Salesforce offers a number of Ohana resources for getting involved, networking, and learning alongside other programmers to help each other with tough problems. While Trailhead (an online academy for exploring the Salesforce system) is one example of an accessible way to engage in the larger community, Salesforce provides a myriad of other opportunities for connection. Developer.salesforce.com makes thorough API documentation available for programmers building with the Salesforce platform, and has active forums in multiple languages for more specific inquiries. The site also offers frequent free webinar workshops where viewers can ask questions of experts and learn key skills.
Togetherness at Salesforce goes beyond the internet, however—Community Conferences all around the world allow peers to learn from one another, build their local network, and succeed together. Additionally, Community Groups are gatherings of trailblazers that live in the same city and meet on an even more personalized scale.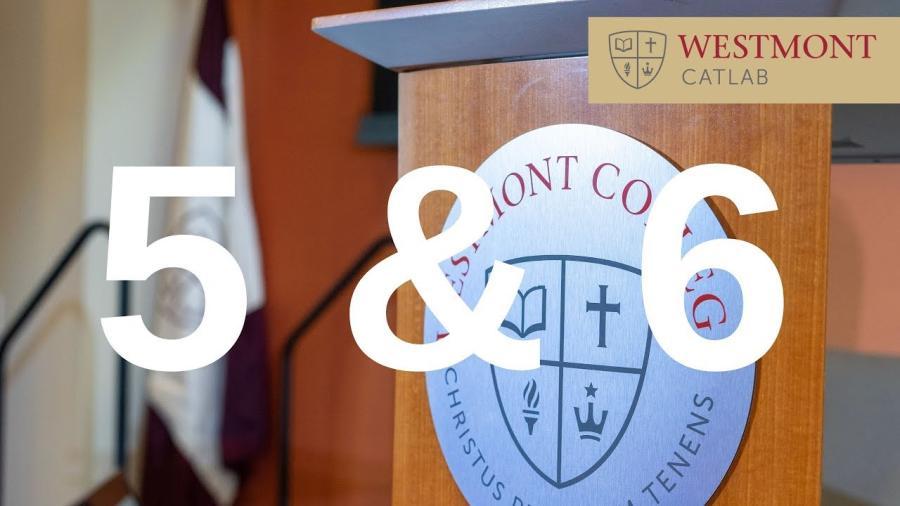 Ohana even manifests itself at the CATLab—we work together, we share fellowship, and we practice responsibility toward our team members and others. Even though the CATLab may seem relatively isolated from the broader Salesforce community (we use the product, but don't work for the company), in reality, we're an essential part of the ecosystem. We engage with the online Salesforce developer communities when we hit rough patches in our projects; we watch webinar videos to explore topics further; and we communicate with fellow members of the Salesforce Ohana through social media platforms.
Ohana works through our three core values: we are authentic with one another, encouraging mutual trust and collaboration. We are curious, striving together for knowledge and creative solutions. We are committed to our work, to our team members, and to the wider community that we impact. Our developers participate in Salesforce Ohana through simply by practicing these values and being with each other—by connecting to others with the same passions and goals, the CATLab and other small pockets of Ohana throughout the world unite the larger Salesforce family.
Want to hear more about Ohana at the CATLab? Follow us on social media at the links below!
Interested in hearing more about Westmont College? Click to request information or schedule a visit!
---
1 "Explore the Salesforce Strategy for Promoting Workplace Equality". Salesforce Trailhead, https://trailhead.salesforce.com/content/learn/modules/workplace_equality_diversity_and_inclusion/we_diversity_and_inclusion_salesforce_efforts?trail_id=champion_workplace_equality. Accessed 14 June 2019.
2 Kohner, J. "What Is Ohana Anyway?". Salesforce, https://www.salesforce.com/blog/2017/02/what-is-salesforce-Ohana.html. Accessed 14 June 2019.
3 Sarah Franklin. "Salesforce Developer Is One of the Top U.S. Jobs – Here's Why". Salesforce, 22 May 2019, https://www.salesforce.com/blog/2019/05/salesforce-developer-top-job.html.