Campus Departments Physical Plant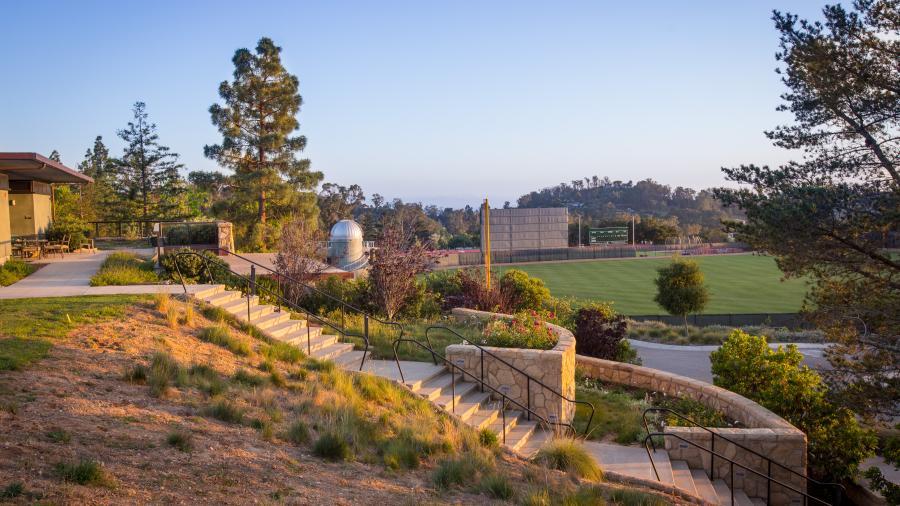 Welcome to The Physical Plant
The Westmont Physical Plant strives to provide a safe, well-maintained and aesthetically pleasing physical environment that supports the endeavors of our students, faculty, staff and guests.
Our custodial staff is committed to maintaining Westmont's facilities and providing cheerful, friendly service. Our goal is to provide Westmont College students, faculty and staff with a clean environment in which to learn, live and work. We are small group who recognize the importance of teamwork in cleaning and maintaining classrooms, dining commons, gymnasium complex, public areas and some offices.
In August 2022, we contracted with Continental Janitorial Services (a locally owned company) to assist with the care of our dormitories. 
Since its establishment in 1947, Westmont has taken pride in maintaining its beautiful grounds. Our small staff of groundskeepers maintain the campus grounds that lie outside the perimeter.
In August 2022, we contracted with locally owned Kitson Landscapes Management to care for the grounds that lie within the perimeter road.
Our athletic fields have been maintained by Paul Cushing, Sports Fields Specialist since 2019; Jorge Santos is our dedicated fields specialist at Westmont. 
Our friendly Campus Safety staff is here to ensure a safe campus. If this is an emergency, dial 9-1-1 immediately. View the emergency procedures.
Beginning in Fall Semester 2022, a new logging/tracking program, "foundrop" (web-based site and an app) was introduced by Campus Safety to centralize the reporting of lost or found items. Click on this link to file a report on an item. BEST PRACTICE: record your valuables by uploading photos/descriptions into your account BEFORE you lose them to more easily report them if they become lost (e.g. laptop, phone, keys).
Our Campus Recycling program aims to minimize campus waste and to honor our calling to be good stewards of our world.
Our Trades department works hard to maintain our facilities. With a small, skilled and dedicated team of seven, our staff keeps our electrical, plumbing, carpentry, painting, HVAC in good working condition.
Westmont's fleet of vehicles includes golf carts, sedans, vans and shuttle buses. Visit our home page by clicking here or reserve a vehicle.