Transportation Westmont Shuttle
3/20/20 - VAN SERVICE SCHEDULE THRU APRIL:
Tuesdays & Thursdays at 11:30 a.m. & 3 p.m. to Vons and back
HOW TO VIEW THE SHUTTLE SCHEDULES:
Download the Westmont app. Click on "Shuttle" at the bottom of the main screen. You can access the schedules from here.
Download the Ride Systems app (available for Apple and android devices). Select "Westmont College". Click on "Routes" and then on the schedule you want: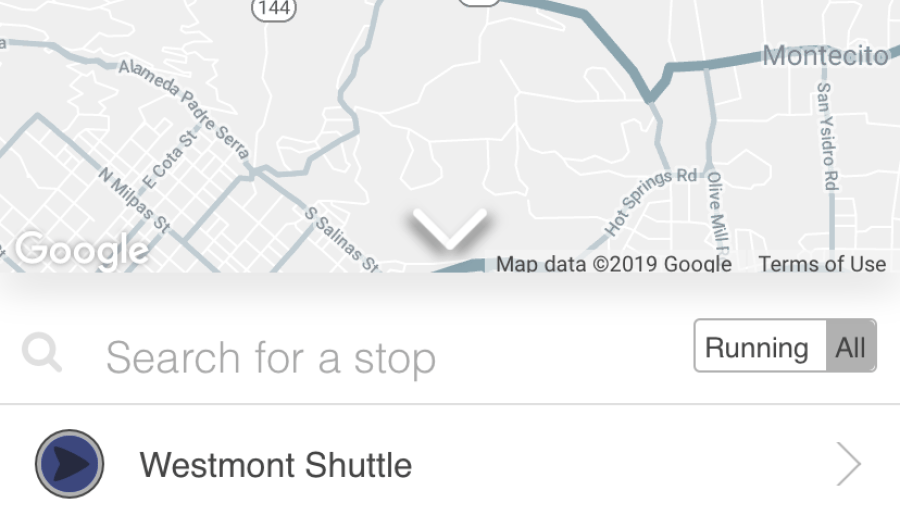 For times & stops, click on "Schedules" on the Westmont app; on the Ride Systems app, click on the information (i) link for specific routes: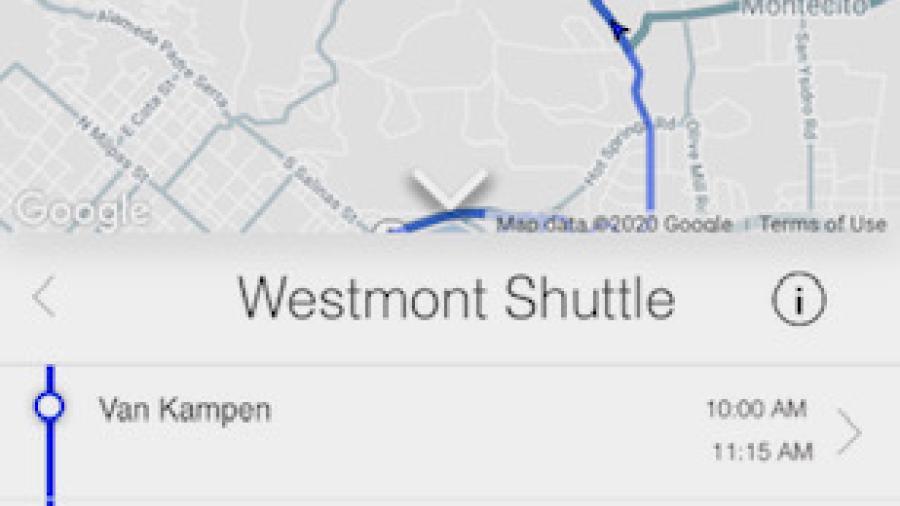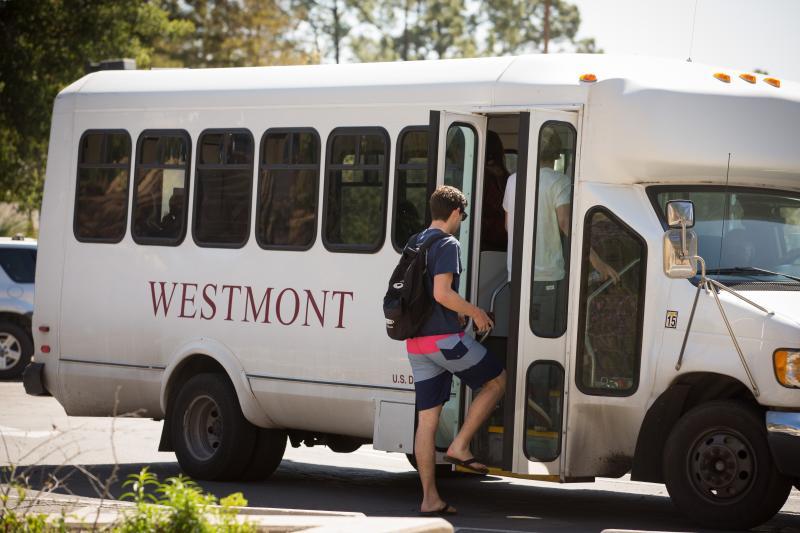 Did you bring a bike? Our shuttles are equipped with bike racks. Ride down to SB and, if you're tired out, you can catch a ride back to campus!