Transportation Dial-a-Ride
Dial-a-Ride is a free, reservation-based ride service for Westmont students offering transportation to off-campus sites from Montecito to Goleta. Students may schedule rides to and from churches, appointments, internships, jobs, research libraries, the airport, train station, etc.
Dial-a-Ride hours:  8:30 a.m. to 11 p.m. every day.
We have 1 van and 1 driver at any time.  Requests are 1st come-1st served.
HOW TO REQUEST A RIDE:
Download the RideSystems app (available in iTunes App Store and Google Play for android devices). Select Westmont College.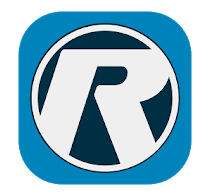 Click on "Menu", then click on "Quick Ride" -- this will take you to the request site. 
You can also reserve at westmontcollege.quick-rides.com
Requests should be made at least 1 day in advance.
Requests may be made as far in advance as you want. Include day, date and time as shown below.
Include separate reservations for rides to AND from your location, if both are needed.
Rides are organized based on time and space available - and prioritized by order received. The driver might combine requests to accommodate riders, so you may be asked to adjust your pick-up time.
Be sure to include:
NAME: 1st AND last
DAY of the week (e.g. Monday)
DATE (e.g. Oct 25 or 10/25)
TIME to be picked up (must include AM or PM)
CELL number (driver may call or text you)
LOCATION: name AND address

For locations not pre-loaded, move the map to drop the pin at the location. The driver will need to know the actual location (e.g. Cottage Hospital).
Be ready at your pick-up/drop-off location 5-10 minutes early. Drivers make every effort to arrive at your location "ON TIME" (which can be 10 minutes before or after the requested time).
Dial-a-Ride reserves the right to refuse service, particularly to those who are repeatedly late or have excessive no-shows or late cancellations.
Questions/contact:  Karen Sloan, Manager of Office Operations & Automotive
ksloan@westmont.edu / Office: 805-565-6015  /  Cell: 805-455-4964
Accessing Dial-a-Ride link on RideSystems App
Main Shuttle/Dial-a-Ride Screen
Here is where you start after downloading the RideSystems app. 
Accessing LINK to Dial-a-Ride
Click on the MENU bars - the link will appear in blue.
Request Start Screen
Begin here with WHERE you want to be picked up. Some locations (including dorms) are pre-loaded.
Picking location (not pre-loaded)
Where are you going? Select pre-loaded or "Pick location from Map". Move map with finger (enlarge by spreading fingers - helps get closer to actual location).
Required Information - VERY IMPORTANT!
Fill in all the fields (include 1st & last names). Sometimes map location shows as a general area - so include a LOCATION NAME and ADDRESS.
Successful Request!
When you see this screen, we received your request...and, you are "good to go"! The driver may contact you if necessary.