Institutes & Centers Montecito Institute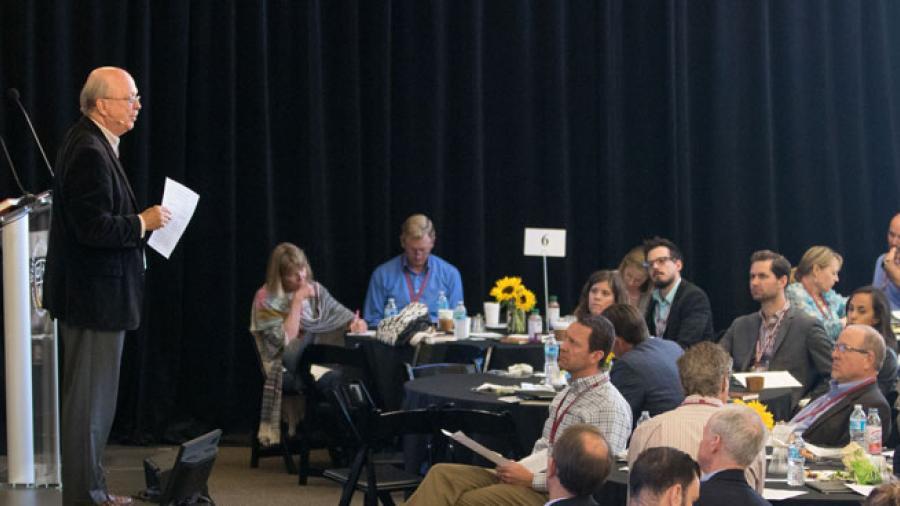 The Montecito Institute will provide a world-class executive education for leaders from a variety of fields and nations. As participants wrestle with the challenges and opportunities they face as leaders, the Montecito Institute will help them apply values-driven insights as they draw on wisdom from a wide range of disciplines. Embracing different perspectives and assessing the whole spectrum of views increases the likelihood of solving problems and developing people with both the character and competence to lead effectively.
A nationally-known director will attract mid-level and senior executives to the Montecito Institute for a compelling and relevant summer program. Conferences, workshops and retreats will help current leaders extend their skills and knowledge while providing hands-on experience and a platform for their own thinking and research. Some organizations will send entire leadership teams because they wish to develop, keep, equip and empower a cohesive team. Publishing its findings and activities will enhance the institute's impact and reach. Executives will appreciate the spacious rooms with private baths in the two residential buildings, and executive chefs will prepare outstanding, distinctive food. The Leadership Center features a large lobby, a coffee bar and other amenities guests can use during their stay.
The Montecito Institute will host a leader-in-residence during the school year and forge strong ties with regional and national leaders and organizations. Students in the leadership program will be able to attend institute sessions, assist with conferences, perform related research and present their findings. They will benefit from internships and mentoring, and their participation in this world-class institute will give them a true competitive advantage.

Register for Lead Where You Stand
---
Contact
Westmont Montecito Institute
955 La Paz Road
Santa Barbara, CA 93108
805-565-6000
hpark@westmont.edu