Intercultural Programs Intercultural Organizations
About Intercultural Organizations (ICOs)
Intercultural Organizations (ICOs) is an umbrella for several groups that exist to support, educate and celebrate different cultures and perspectives among students.
The purpose of ICOs is two-fold: 1). to provide a space for students of similar background to come together for support and fellowship and; 2)  to give all students the opportunity to build new friendships and to learn about and value different cultures, histories and perspectives of others.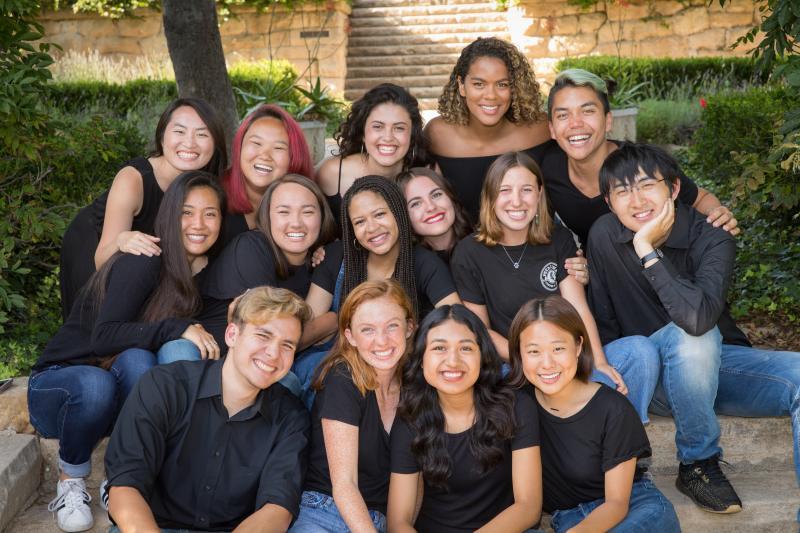 ICO Student Leaders
| | |
| --- | --- |
| Business Manager | Caitlyn Wells |
| Asian Student Association (ASA) | Catherine Meng, Tiana Krukar & Noah Argao |
| Black Student Union (BSU) | Tori Davis & Chisonde Warioba |
| Hawai'i Student Association | TBD |
| Latino Cultural Organization (LCO)Co-Leaders: | Odette Vera |
| Global & International Student Association (GISA) | Amarilis Falconi-Kroeker |
| Multi-Ethnic Student Association (MESA) | Brendan Fong & Kat Marquez |
| Racial Equality and Justice (REJ) | Will Walker, Ben Thomas & Lauren Marino |
| Advisor | Jason Cha |
Intercultural Organizations (ICOs)
Any registered Westmont student may apply to lead, be a member of or participate in programs organized by an ICO.  ICOs are and have always been inclusive, i.e. all students of all backgrounds are welcome to participate. Programs and meetings are framed and guided by the college's learning standard for diversity and by the mission, vision and goals of Intercultural Programs.
This year, their vision is to focus on the spiritual and church histories and legacies of different cultures.
Office Hours
Monday:

10:30-11:30am: Olivia Stowell (REJ)

1:30-2:30pm: Miah Williams (BSU)

Tuesday:

7:50-8:50am: Jessica Aragon (LCO)

10:00-11:00am: Kevin Gao (GISA)

1:00-2:00pm: Caitlyn Wells (ASA)

3:15-4:15pm: Brendan Fong (MESA)

Wednesday:

9:30-10:30am: Lindsay Park (ASA)

11:30am-12:30pm: Shakayla Manwarren (BSU)

12:45-1:45pm: Rebekah Beeghly (MESA)

Thursday:

3:00-4:00pm: Liv Essen (REJ)

Friday:

11:00am-12:00pm: Caleb Rodriguez (MESA)

1:00-2:00pm: Bethany Le (Business Manager)

3:15-4:15pm: Emily Mata (LCO)
Office Location: Kerr Student Center Lounge (above the DC)
Contact Information: ICO Student Leaders
805-565-7119 
The Intercultural Programs office partners with Residence Life to place Intercultural Peer Mentors (IPMs) in each of the residence halls.
These students serve as both a liaison to the ICP office as well as resources in the residence halls for issues of diveristy and mulicultural identity. The IPMs serve on the Community Life Councils (CLCs) in each community.

Armington Halls: Jessica Aragon, Miah Williams
Clark Halls: Caitlyn Wells
Emerson Hall: Emily Mata
Global Leadership Center: Bethany Le, Caleb Rodriguez, Matthew Lee
Page Hall: Shakayla Manwarren
Van Kampen: Emily Herbst, Liv Essen, Kevin Gao