Programs and Initiatives Women's DiversiTEA
Each year Intercultural Programs invites Westmont's women students, staff, and faculty to gather in fellowship and explore the intersection of ethnic, gender and faith identity.
The event is FREE and light refreshments are served.
Saturday, November 3, 2018 | 10am-12pm | Founders Room
Keynote: Deshonna Collier-Goubil
#BBQBecky to #MeToo: Space, Place, and Race in Criminal Justice
From #BlackLivesMatter and #BlueLivesMatter to #SayHerName and #MeToo hashtags, social media activism has become a powerful tool in a call for justice in the criminal justice system. In this gender plays an intriguing role. On the one hand, society continues its long history of protecting and defending White women (the #BBQBecky's of the world) in certain spaces while denying, ignoring and erasing the experience of women of color in other spaces. This talk will explore how space, place, and race converge and continue the denial of the humanity of women of color in society.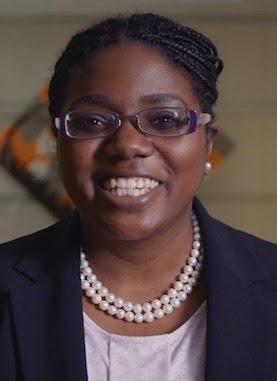 Deshonna Collier-Goubil, Ph.D., is a nationally recognized speaker, mentor and leadership coach.  She is the founding chair (Associate Professor) of the Department of Criminal Justice at Azusa Pacific University.  Her research interests include race and crime, gender and crime, and prisoner re-entry.  She has also served as a fellow for the National Institute of Justice and the College Board (Social Justice Fellow).  She completed undergrad at Langston University, has a M.A. from Fuller Theological Seminary, and a Ph.D. in Sociology from Howard University. 
RSVP
This is a FREE Event to the Westmont Community and friends.
Please RSVP by Wednesday, October 31st, 2018. 
---
For previous years speakers, click here.