Student Led Ministries Urban Initiative
Urban Initiative is dedicated to developing a Christ-centered heart for urban engagement at Westmont by raising awareness about urban issues and mobilizing students in thoughtful response.
Urban Initiative Information
Core Leadership Team
2018-2019 Core leadership TEAM
| | |
| --- | --- |
| UI Director | Lizzy Green |
| UI Business Manager | Noah Argao |
| UI Publicity & Travel Coordinator | Ellie Jolly |
| UI Local Coordinator | Hannah Webster |
| UI Education & Outreach Coordinator | Megan Whitney |
| Staff Director | Rebecca Boa |
Contact
OFFICE HOURS
 
We look forward to meeting with you! Please email us if you would like to stop by during office hours.
The Urban Initiative office is located on the 2nd floor of the Kerr Student Center (KSC)
CONTACT US
Urban Initiative Core Leadership Team  
Phone: 805-565-6800 (office)
Email: urban_initiative@westmont.edu
Staff Director:
Rebecca Boa
Assistant Director of Campus Life for Ministry & Outreach
Email: rboa@westmont.edu
Weekly Opportunities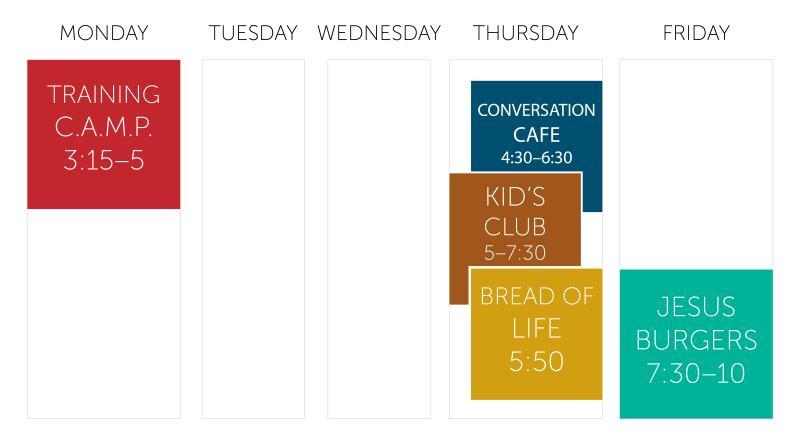 Short-Term Immersion Trips
SAN FRANCISCO FALL BREAK AWAY | OCT 6-8, 2018
Join Urban Initiative in San Francisco for a fall break you won't forget.
Registration closes on September 28. Encounter the city. Witness the Kingdom.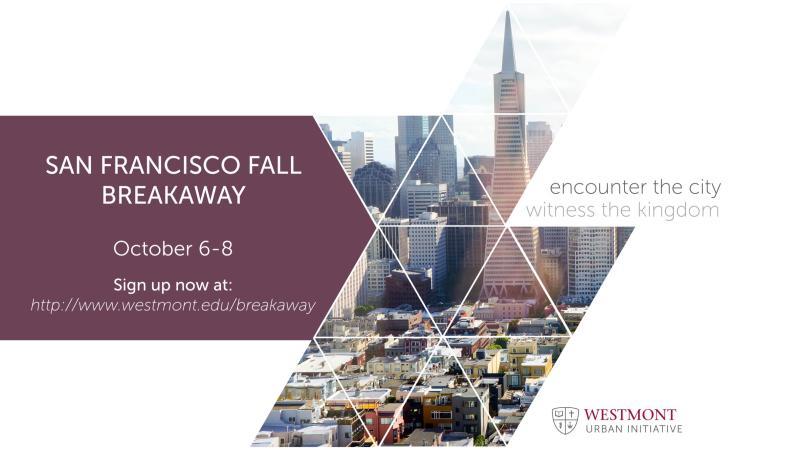 SPRING BREAK IN THE CITY 2017
Register by January 11 for the following:
Santa Barbara: Spring Break in the CityREGISTER HERE 
Alameda Park, Marginalized Communities, State Street, Poverty & Homelessness, West Side, At-Risk Youth, East Side, Vibrant Subcultures
 
Salt Lake City: Spring Break in the CityREGISTER HERE 
Interfaith Dialogue, Mormonism, National Parks, Temple Square, Universities, Reconciliation, Understanding
 
San Francisco: Spring Break in the CityREGISTER HERE 
Tenderloin, Trafficking, Market Street, Children in Crisis, St. Bonafice, Homelessness, Haight Ashbury, Addiction
 
Los Angeles: Spring Break in the CityREGISTER HERE
Support Urban Initiative
This organization is funded solely through the generosity of people like you. If you would like to support Urban Initiative, please click on the button below and select "Urban Initiative " when prompted.
Send a Valentine Gift
Pre-order flowers and/or chocolates for Valentine's Day through "Operation Valentine". Place a secure online order form by clicking button below. All proceeds will go to support the ministry of the Urban Initiative. Last day to order is Friday Feb 10th. Orders will be delivered on Feb 14th.