Student Life The Trails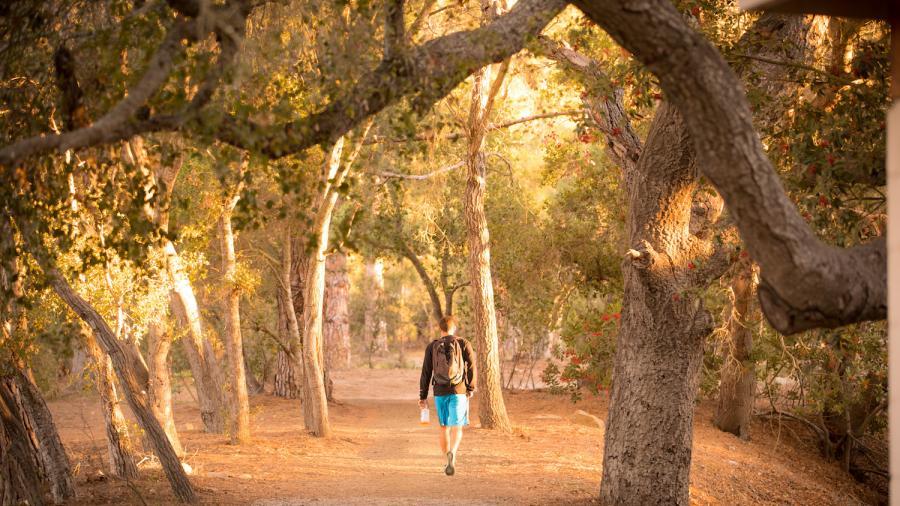 Montecito is home to many hiking trails, with several just an easy walk from campus. Cold Springs Trail and Tangerine Falls are accessible from East Mountain Drive, above Page Hall. These trails wind into the hills and open up to a breathtaking aerial view of the ocean and Santa Barbara far below, as well as, if you're blessed with recent rainfall, a roaring waterfall. 
Other trails frequented by students and professors alike include Inspiration Point, Nojoqui Falls, and Porter Trail. The more adventurous might explore Channel Islands National Park or make the trek to the many other National Parks in the area for a night of camping with friends.